by Adam, filed in Powet.TV Show, TV on Jan.28, 2013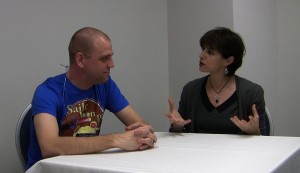 This article was originally posted at our sister site Sailor Moon News. If you're interested in Sailor Moon keep checking out that site for more news like this.
This past weekend I caught up with Terri Hawkes at G-Anime 2013 in Gatineau Quebec for this interview. Terri Hawkes provided the voice of Sailor Moon for most of the first two seasons of the show.
Thanks a lot to Terri Hawkes and the organizers of G-Anime for making this interview the best it could be.
Keep checking Sailor Moon News where we'll also be posting full video of the two panels that Terri Hawkes did at the convention this weekend.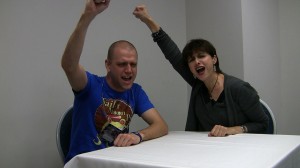 The shirt I'm wearing is a Sailor Moon Pie shirt that I got from ShirtPunch. The design is by Ashley Hay.